About Icons
Strong Type
Fire ExtinguishersIROHA
IRH-AYA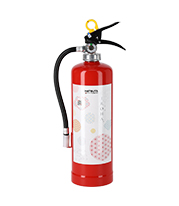 IRH-HN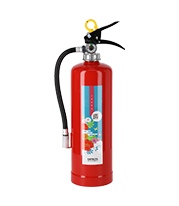 IRH-OM
Features
Extinguish Faster, Extinguish Large Fire

More than 75% cases have successfully extinguished the fire by using Fire Extinguishers in first-aid firefighting.
What's important is to try to extinguish the fire as soon as the fire breaks out. By increasing the amount of Monoammonium Phosphate from 40% to 90%, Hatsuta came up with a Fire Extinguisher "IROHA" that can easily extinguish the fire with double speed and double ability.

Hatsuta brand fire extinguishers can maintain good quality

Only 1 of 100,000 Hatsuta brand fire extinguishers has been found as error.
(Searched by Hatsuta, inspection through 2013 to 2020)

Reasons
1. Helium leak test is done at the factory for whole fire extinguishers before shipping.
2. We use reliable materials, high quality rubbers for valves to prevent leakage.
3. 120 years of history, manufacturing and repeating the correction not to make defective fire extinguishers.

IROHA

"i・ro・ha"(い・ろ・は)came up from the first three letters of old Japanese Alphabet, like ABC.
This Japanese word is now used to express "the first thing" or "start from the beginning".
In 1902, Hatsuta was established at Kyoto to protect human lives and cultural treasures from the threat of fire.
For the next 100 years, this mindset remains the same in our corporate philosophy. IROHA will put forth its power to protect people's properties. To wish IROHA will be loved by people all over the world, Hatsuta designed the labels by using Japanese traditional colors and patterns.
Specifications
Product Name
Stored Pressure ABC Dry Chemical Fire Extinguisher IROHA
Model number

IRH-AYA

IRH-HN

IRH-OM

Total weight
Approx. 4.8kg
Total height
Approx. 467mm
Total width
Approx. 200mm
Depth
Approx. 128mm
Extinguishing agent
ABC dry chemical (MAP 90)
Volume of Chemical Agent
3.0kg
Fire rating
A4・B12・C
Discharge time at 20℃
Approx. 15 seconds
Discharge distance at 20℃
3~7 meters
Operating temperature range
-30℃~+40℃
Pressure gas
N2 0.70 ~0.98MPa
Unit of packing / delivery
1