About Icons
Various Detectors

Triple Wavelength IR Flame Detector
Specification
Product Name
Triple Wavelength IR Flame Detector
Model

SX-7000

SX-3024Ⅲ

SX-3024Ⅲ

Approval
FM Approved
-
-
External Dimensions (H×W×D) mm
81.5
×81.5×47.3
70×70
×Approx.
79
73×97
(Main body)
Cable Length
20 m
10 m/
15 m
5 meters, Oil resistant, 105˚C, dia. 7 mm
Operating Temperature Range
0°C to
+70°C
0°C to
+50°C
0˚C to
+50˚C
Field of View
Cone
±50°
Cone
±25°
Cone
±25°
Material
PP
PP
Duralumin
Weight
Approx.
160 g
Approx.
160 g
Approx.
425 g
Detection Method
Infrared rays
Infra red
Input Voltage
DC24 V
Construction
IP67
Dustproof and drip-proof construction
Intrinsically safe and explosion-proof
Class I Div2
Group A, B, C, D
Water-resistant IPX6
IPX8
equivalent
(oil resistant)
Color
Semi-transparent
Semi-transparent
Metalic
Product Code
36515900
36180001(10 m)
36595001(15 m)
36580003
Controller
Model
SX7-2C-EN
SX2C-E
SX2C-E
Material Product Code
36028404
36550502
36550502
SX-7000
[FM Approved]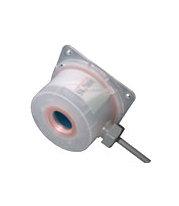 The SX-7000 uses a built-in CPU to calculate and process the spectral pattern of infrared rays emitted from a flame, and produces a fire signal after recognizing it as a fire. Therefore, it is an exceptionally reliable flame detector that issues very few false alarms.
SX-3024Ⅲ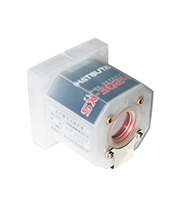 By catching infrared rays of three wavelengths, this flame detector boasts a detection speed unmatched by heat detectors, and is a reliable detector that issues very few false alarms. The built-in microcomputer has also made the unit more compact, enabling it to be installed in locations that were difficult to install in the past.
SX-3024Ⅲ-OT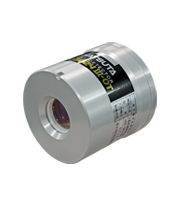 This flame detector has good oil resistance for machine tools that use coolant oil. It also complies with the water resistance test for fire detectors. The cable length is 5m and can be extended by 10m using the extension kit.
For more information, please contact our sales representatives.