About Icons
Foam Fire
Extinguishing SystemsProtein Foam Fire Extinguishing System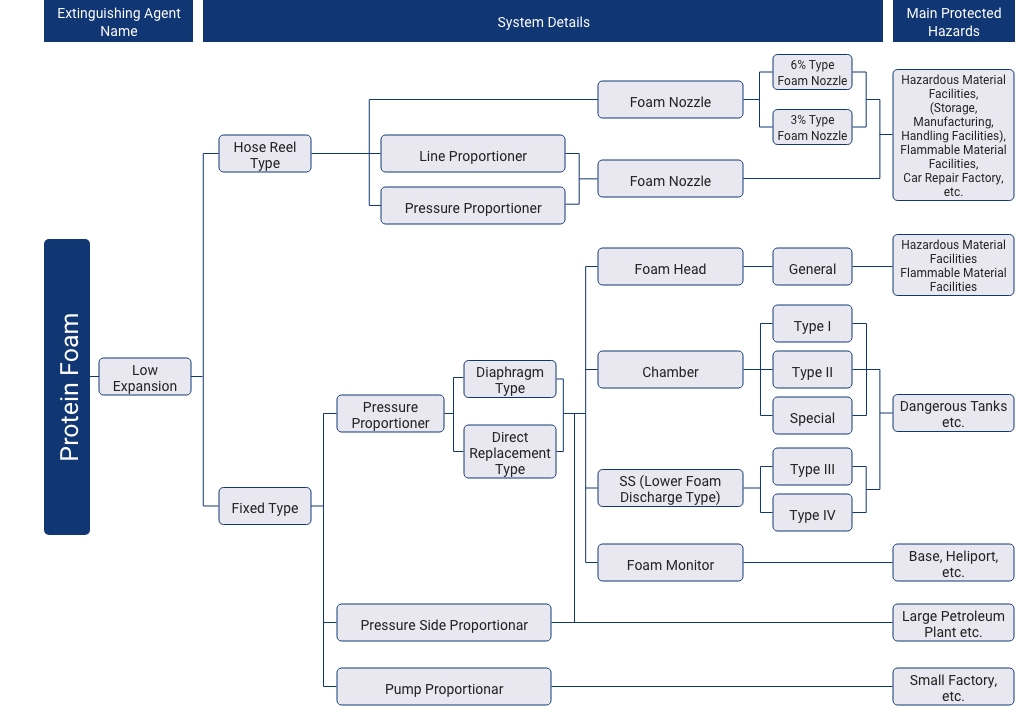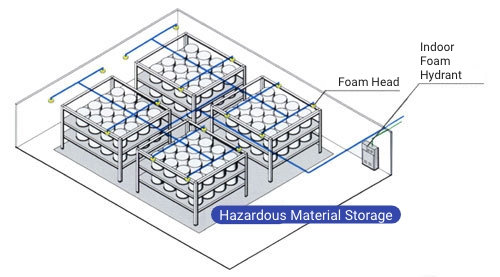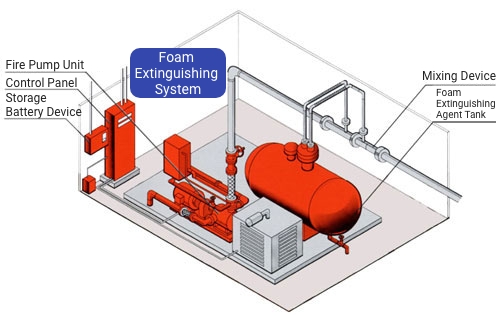 Features
A protein foam extinguishing system is most effective at fighting large-scale fires and stopping the spread of fire in hazardous material handling facilities, outdoor storage tanks, indoor storage tanks, jetties, ships, etc., which handle or store flammable liquids that are difficult to extinguish with water, inert gas, or dry chemical fire extinguishing systems. The foam extinguishing agent, based on hydrolyzed animal protein, is blended with water in a fixed proportion, and the foam is discharged using a dedicated device. A thick layer of foam blankets the burning material to cut off oxygen and extinguishes the fire by smothering and cooling it.
Foam Concentrate Tank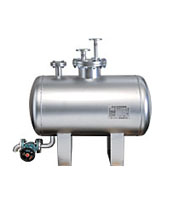 A tank that stores the foam concentrate for the pressure proportioner
Diaphragm-Type
Foam Concentrate Tank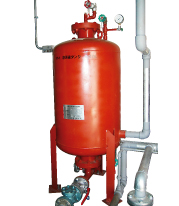 This tank stores the foam concentrate and feeds it to the mixer when activated.
Proportioner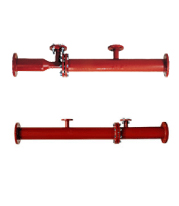 M-Type Pressure Proportioner
When used in combination with the tank that stores the foam concentrate for the pressure proportioner, this device uses both the water pressure of the foam solution and suction effect to blend the extinguishing agent into the flowing water in a predetermined proportion.
Foam Maker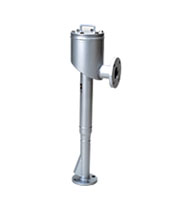 Air Foam Chamber
Air is sucked in and mechanically mixed with the liquid to generate foam.
Foam Maker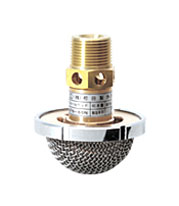 Foam Head
The foam head generates foam from an aqueous solution of the foam extinguishing agent, and discharges it over a wide area.
Foam Maker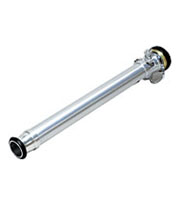 Air Foam Nozzle
This nozzle combines the functions of generating and discharging foam in one device.