About Icons
Foam Fire
Extinguishing SystemsAqueous Film Forming Foam (AFFF) Extinguishing System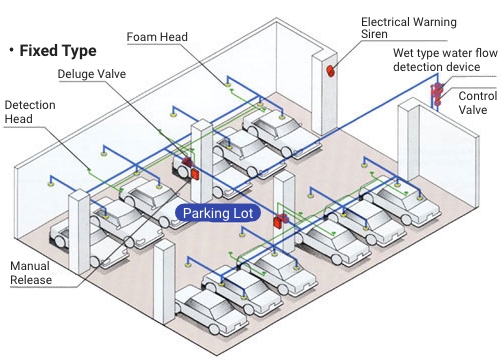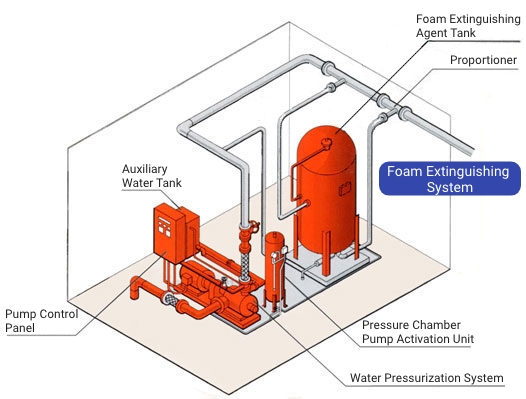 Features
Our lives today cannot be sustained without oil. Oil is everywhere in our daily lives, as fuel, raw materials, and chemical products. In firefighting terminology, oil is labeled a hazardous material, and foam fire extinguishing systems using foam extinguishing agents are the most effective means of suppressing fires involving such hazardous materials. An AFFF extinguishing system is a system in which a foam extinguishing agent based on fluorine surfactants is discharged from foam heads and extinguishes the fire by blanketing it with foam, smothering and cooling it.
Foam Head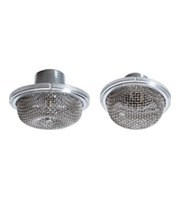 The foam head generates foam from a blended foam solution, and discharges it over a wide area.
Detector Head
(Closed Type Sprinkler Head)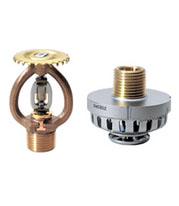 When the detector head senses heat from a fire, it activates to discharge pressurized water in the piping, which in turn opens the deluge valve and activates the entire system.
Proportioner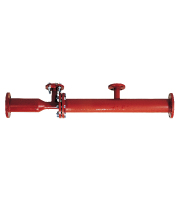 The proportioner blends water and foam concentrate in a fixed proportion.
Foam Concentrate Tank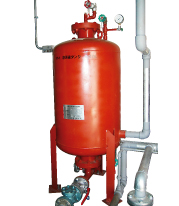 The tank stores the foam concentrate and feeds it to the mixer when the system activates.
Wet-Type Water Flow Detector
(Alarm Valve)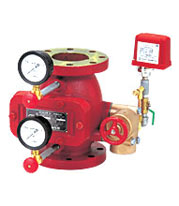 This device detects water flow in the piping, and activates the pressure switch, producing signals for the alarm and the pump to activate.
Deluge Valve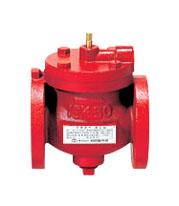 One deluge valve is provided for each discharge area. When a detector head or the manual activation device for that area activates, the deluge valve opens to deliver water to the heads.